Spotlight On: Jonathan B.D. Simon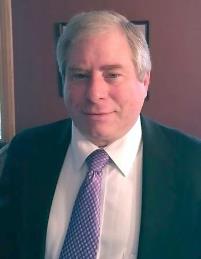 Please tell us something about your background, where you practice, your areas of practice, and how long you have practiced criminal defense.
I obtained a Bachelor of Philosophy from Monteith College in 1979 before it was closed down by Wayne State University. I then obtained my JD in 1983 from the Detroit College of Law before it moved to East Lansing. While in law school, I interned in the appellate section of the Wayne County Prosecutor's Office, and then began ghost writing criminal appeals. Since becoming a lawyer, I have practiced primarily major criminal and light civil trial and appellate matters throughout the tri-county area.
Please tell us about one of your interesting cases.
I was appointed to represent a retired member of the United States armed forces, who was convicted of first-degree criminal sexual conduct and sentenced to a lengthy term of incarceration. After the Michigan Court of Appeals affirmed his conviction, I was twice able to obtain remands from the Michigan Supreme Court to the Court of Appeals, which, on the second remand, reversed and remanded the matter for a new trial. I then tried the case. When the jury was unable to reach a verdict, the client pled nolo contendere to second degree criminal conduct and was released.
Did the case require expert testimony?
No. I relied on my cross examination of the nurse examiner.
What trends have you noticed in Michigan law?
That as the years go by, the Legislature seems to create more new laws to make life more difficult.
How can our criminal justice system be improved?
Eliminate the wasteful bureaucracy known as the MIDC [Michigan Indigent Defense Commission] and spend the money instead to provide Westlaw and ICLE memberships to all practitioners who accept assigned criminal cases.
What specific advice do you have for new lawyers?
Find a good mentor and don't be afraid to ask questions.
by Neil Leithauser
Associate Editor