Spotlight On: Suzanna Kostovski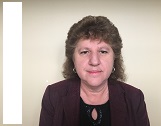 Please tell us about your background, where you practice, and how long you have been a criminal defense lawyer.
I graduated from U. of D. Mercy in May, 1986. Prior to going into private practice, I clerked for Judge Walter B. Cynar at the Michigan Court of Appeals and then clerked for Justice Charles L. Levin at the Michigan Supreme Court. I have been practicing for nearly 30 years and have been doing criminal defense work for about 20 years. I practice in both trial and appellate courts, as well as state and federal courts. My office is in downtown Detroit.
Please tell us about one of your interesting cases. What were the theories of the parties?
My most interesting case was from Calhoun County Circuit Court. I was appointed to represent a client who had been convicted following a jury trial. On appeal, I discovered that the trial attorney had failed to call an expert witness, which would have raised significant doubt as to the credibility of the complaining witness. I filed a motion to remand in the Court of Appeals, and the appellate court remanded the matter back to the trial court for a Ginther hearing. At the Ginther hearing, I called an expert in the field of suggestibility and the protocol that must be utilized when children are being interviewed. My expert testified that the protocol had been repeatedly violated by the interviewer and the detective in charge of the case. I also called the trial attorney, who provided testimony that made no sense, and his testimony did not offer any real basis for trial strategy. As such, the trial court granted a new trial. When the parties appeared for a hearing on my motion for bond, the Calhoun County Prosecutor's Office dismissed all of the charges and did not pursue a re-trial.
What trends have you noticed in criminal practice in recent years?
I have noticed that, at times, trial defense attorneys do not adequately represent their clients in terms of explaining the consequences of a particular plea as well as the scoring of the guidelines. It seems to me that they have way too many cases, which interferes with their ability to properly represent their clients. In my experience, they make the work of the appellate attorney much harder than it should be.
How can our criminal justice system be improved?
It can be improved if all of the participants in the system work together to achieve a desirable result for the client. Most of the time it seems to me that the participants simply want to get done with the case and not to achieve justice. The pressures on the system to resolve the cases quickly leads to many mistakes and, at times, the conviction of someone who is truly innocent, as was demonstrated in the case I discussed above.
by Neil Leithauser
Associate Editor