Spotlight On: Paul Stablein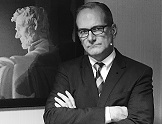 Please tell us something about your background, where you practice, and how you became involved in criminal defense.
I'm a local having grown up in Farmington Hills, but, after graduating from the U of M, I attended law school at the Kent College of Law in Chicago. After doing some insurance defense work in the Windy City, I moved back home and began, like many criminal defense attorneys, as an assistant prosecutor. Beginning in 1989, I was an APA in Oakland County, first under Dick Thompson and then with Dave Gorcyca, until I entered private practice in 2000. My practice has gone through a couple of iterations since then, but I have been a solo practitioner since 2013, currently located in Birmingham. The specialty of criminal law has always been of keen interest to me because of the intersection of weighty constitutional principles and the investigation of the crimes themselves, not to mention criminal law's impact on everyone involved, whether we are dealing with our clients and the devastating impact a criminal conviction may have on them or their families, or the impact an outcome may have on a victim or survivor. It can be, and often is, incredibly gratifying work.
Please tell us about an interesting case in which you were involved. What were the issues in the case and the theories of the parties?
I went from being an APA and stepped right into the fire when, shortly after entering private practice, I represented one of three boys charged with the murder of Justin Mello in a pizzeria in New Baltimore. A task force was formed to investigate, and a few weeks later, according to the investigators, my client and a second defendant confessed to the murder – however, as it became increasingly clear over the next several months, none of the charged defendants had anything to do with the crime. Police in Kentucky arrested two men (one of whom had worked at the pizzeria) who had been engaged in a country-wide crime spree and kept track of their escapades by marking the locations of their crimes on a map found in their possession. (This was before Google Maps.) Additionally, we discovered that one of the guns in their possession ballistically matched the bullet fragment found at the New Baltimore crime scene. The two true perpetrators ultimately confessed and passed polygraphs that they worked alone.
Still, it would take months until prosecutors would concede that my client's and the co-defendant's confessions were false and that investigators had coerced them into admitting involvement in a horrific crime they did not commit. The case took many twists and turns, and, along with other high-profile murder cases with similar false confessions, I believe led to the Michigan Legislature's enactment of MCL 768.3 years later, which requires police to now videotape all custodial interrogations when investigating major crimes. It should go without saying that we had many factual disputes about what the defendants actually said as well as what the officers did in order to "get" the confessions. It was a great learning experience.
What trends – good or bad – do you see in the criminal justice system?
I've been at it a long time now, and, of course, I have complaints about many aspects of the system – the disproportionate impact the system has on people of color, the sheer number of incarcerated men and women in this country, the prosecutorial advantage that the legislature continues to enhance by changing evidence rules, and the elimination of judicial discretion in sentencing through the enactment of mandatory minimums (that still exist in federal court despite the First Step Act). However, I am heartened by many of the decisions issued in recent years by the Michigan and United States Supreme Courts dealing with the upholding of individual rights – especially rights protected by the Constitution. The defense has benefitted from recent decisions involving Fourth Amendment protections (i.e., Jones and Carpenter, and the MSC's opinion in People v Mead), and it is my hope that the pendulum continues to swing in that direction.
How might our system be improved?
With as many flaws as the First Step Act has, I hope that Congress will continue to review sentencing in federal court and pursue further statutory relief to address the inordinate number of US citizens that are currently incarcerated in this country for relatively victimless crimes. The numbers are staggering. According to the Washington Post in July 2015, the Council of Europe Annual Penal Statistics data for 47 member countries showed that the median European prison population rate was 133.5 inmates per 100,000 people. In the United States, the rate was 478 per 100,000 — three and half times the European rate. The United States also far exceeded Canada (188 per 100,000), Australia (130 per 100,000), New Zealand (192 per 100,000), and Japan (51 per 100,000). The Justice Department needs to take the lead on this issue to persuade Congress that changes need to be made. The issue needs to be de-politicized so that Congress can act and bring the US numbers in line with other democracies in the world.
Do you have any advice for practitioners new to criminal defense?
Don't be afraid to try your cases. I learned a long time ago that I didn't really know the law until I had to actually stand before a judge or jury and articulate my client's legal or factual position. That kind of pressure, in my opinion, brings everything into hyper-focus and is the best schoolroom in the world. You will make mistakes, we all do, but, hopefully, you won't make them twice, and you will be a better lawyer and advocate as a result. I am not saying we should try every case, of course, but if facts are disputable, if the jury instructions give you something to hang your hat on, then give it your best shot. A trusted mentor once told me that most clients aren't really looking for a particular result, they appreciate more the fact that you took up the fight. I have also found that most judges will have more respect for you over the long run, and, if your defense was plausible, will not hold it against your client at sentencing if you happen to end up on the losing end.
Mr. Stablein's website: www.stableinlaw.com
by Neil Leithauser
Associate Editor