Spotlight On: Daniel W. Grow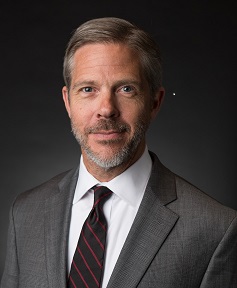 Please tell us about your background, where you practice, and what drew you to practice criminal law.
While I grew up on the east side of the state, in 1996 I left my firm in Detroit and started practicing in Saint Joseph, Michigan. My interest in criminal law came to the forefront in 2008 when the voters adopted Michigan's Medical Marihuana Act. I joined with a Kalamazoo lawyer, and we were on the cutting edge of all legal issues relating to medical marihuana. Over the years, my practice has continued to focus on all sorts of drug related crimes, and with I-94 running through Berrien County, drug interdiction cases have also been a focus of my practice. As the reform of marihuana laws continued, I helped form the Marihuana Law Section of the State Bar of Michigan and later became the Section Chair. My practice still includes drug cases but has continued to expand to most areas of criminal defense.
Please tell us about one of your interesting cases. What the theories of the parties? Were expert witnesses needed?
Some of my most interesting and successful litigation involved a group of cases that were in litigation around the time Rodriguez v. United States, 135 S. Ct. 1609 (2015), was decided. The cases involved traffic stops that were extended to conduct searches with a drug dog. Part of the reason I was so successful is that the officers involved testified before the United States Supreme Court had ruled, such that the officers did not tailor their testimony to avoid the application of Rodriguez's ultimate holding. The appellate courts reversed the trial court in both published (People v. Kavanaugh, 320 Mich. App. 293 (2017)) and unpublished (People v. James Hannigan, decided 02/27/2018, Docket No. 339239) opinions. I worked closely with another appellate attorney and received assistance from many others, and it was a very rewarding experience. Both of my clients were interested in going the distance so the same thing would not happen to others.
What changes would you like to see in Michigan's criminal jurisprudence?
While there have been many improvements in indigent defense in recent years (and I have been lucky enough to help out the Berrien County Public Defender on a number of conflict cases), access to lodged clients is the one area I would really like to see improved. Being able to communicate with in-custody clients as easily as clients on bond would be a great blessing to those who are waiting for their trial in jail. I would like to see continued improvements in discovery, and I believe there should be a court rule that demands that all video recordings be provided in formats that are not proprietary. Also, given the strong pressure to negotiate a plea before the preliminary examination, I would like stronger tools to get all body cam and dash-cam evidence before the preliminary examination.
Have you noticed any trends – good or bad – in Michigan criminal law?
Well, COVID-19 has significantly impacted criminal law in Michigan. And in contrast with the way the question was asked, it seems to have both "good" AND "bad" dimensions. For example, for routine and/or merely procedural matters, it is very convenient to sit in your office with your client instead of sitting around all morning with a mob of people at the courthouse. But at the same time, if your client is isolated in a little room in the jail with a camera and his lawyer is in the courtroom, I see many problems. Likewise, as jury trials restart, I see a couple of lawyers doing fantastic work and getting not guilty verdicts for their clients. But I am concerned there will also be accommodations in response to COVID-19 that are likely to compromise our clients' rights.
What advice do you have for lawyers new to the practice of criminal law?
Because I entered criminal law in kind of a lateral way, with my passion always being driven by a strong desire to protect individual liberties, it is hard to draw many useful lessons for new lawyers from my experiences. But the resources I took advantage of on my way are available to all new lawyers. These resources are grounded in groups like CDAM, NACLD, SADO, and the Criminal Law Section of the State Bar of Michigan. And I say "grounded" because it is not necessarily the wonderful seminars, materials, and training opportunities that these groups provide, but instead the people involved with those organizations, people who invest an amazing commitment of their time to ensure the success of new lawyers and the criminal defense community in general. It is my advice to get involved with at least a couple of these groups, get involved with their activities, form life-long relationships with some of the most wonderful people I have ever met, and let them help you. You will be grateful, and the experience will be rewarding.
Mr. Grow's website: http://www.growdefense.com/
by Neil Leithauser
Associate Editor