Spotlight On: Lawrence G. Kaluzny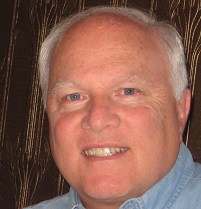 Please tell us something about your background, where you practice, and how long you have been a criminal defense lawyer.
For almost ten years, I was a school teacher and counselor. I loved being in education, but I wanted a bigger challenge. After law school, a friend told me there was an opening in the Oakland County Prosecutor's Office; I interviewed with L. Brooks Patterson and got the job. Being a prosecutor was satisfying, but I wanted a bigger challenge, and I wanted my own practice in criminal defense. I spent twenty-eight years in practice with my partner, Stuart Young, until his retirement. My practice has been almost exclusively criminal defense in Oakland County, and over the years, I have done about 600 felony trials, including over 135 murder and over 300 criminal sexual conduct trials, and about 50 felony appeals.
I currently am in practice in Kaluzny & Kaluzny with one of my sons, Todd; my other son, Ryan, is an Assistant City Attorney in Royal Oak. I am a proud father and have been happily married to my wife, Barbara, for fifty-two years.
Please tell about one of your interesting or unusual cases. What were the theories of the parties?
There is not enough space to answer; there were many highly publicized and/or notorious cases, including "The Oakland County Serial Ski Mask Rapist"; the Bazzetta murder case; the Tarr murder cases; serial killer Leslie Allen Williams; the Daniel Franklin murder case; the Donna Trapani murder case; the Nancy Seaman murder case; and many others. Court TV covered three of the cases.
How could our criminal justice system be improved?
There are no easy answers. Appointed defense counsel must be paid on a par with prosecutors.
Do you have any advice for lawyers new to the practice of criminal law?
1.
Treat clients like you want family to be treated!
2.
Don't dictate, advise!
3.
The client makes the final decision!
4.
Treat court-appointed cases like retained cases.
Mr. Kaluzny's website: https://kaluznylaw.com/
by Neil Leithauser
Associate Editor